Titan Featured in Pump Engineer Magazine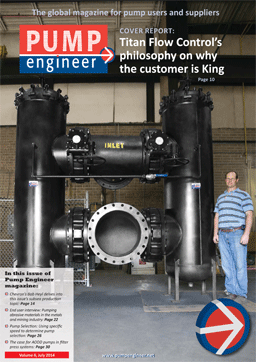 Titan has been such a growing success that they have recently been showcased in Pump Engineer Magazine.

The article features Titan as a valve and strainer manufacturer that has been making a big name throughout the industry.

Titan's values, quality, customer commitment, and state of the art fabrication facility are some of the key components to their success.
---
Titan Flow Control Training School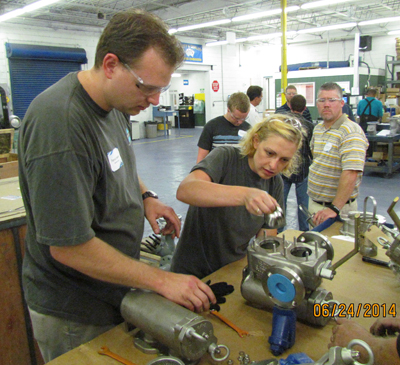 Patrick Graham of SDH Flow Controls attended a Titan Flow Control training class located at the plant in Lumberton, NC.  This session is part of the "hands on" training for various Titan product offerings. Patrick is shown working on one of the Titan Duplex Strainers.  This allows attendees to do complete product studies to learn about the various designs and manufacturing processes used to produce Titan products. Call SDH Flow Controls for availability.
---
Titan Fabrication Facility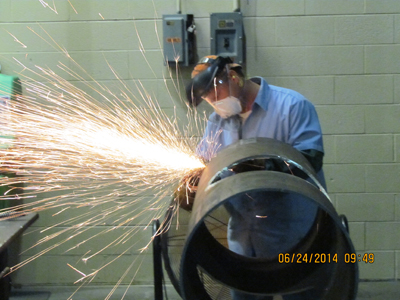 Titan's Fabrication plant is continuing to grow! Titan has recently added a WARDJet water jet cutting machine allowing them to expand their fabricating capabilities.
The water jet is a highly advanced piece of machinery that uses water at extremely high pressures to cut through various materials.
The fabrication facility is providing customers with a wide range of successful engineering services. The continuing growth and expansions Titan is making are all because of one simple motto, the "Customer is King".
---
Strainer application review: Why does my pipeline need a strainer?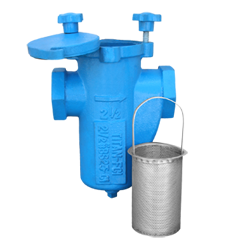 As we talk about strainers, this might be a good time to review the general purpose of a strainer. A strainer is used to "strain" or "filter" contaminates in a piping system that could flow down the pipeline and damage more expensive pieces of equipment, or spoil a manufacturing process.
In effect, a strainer could be viewed as a very inexpensive "insurance policy" to help protect the overall piping systems. Strainers are available in many materials, types, and end connections. These various options are designed to help the end user obtain the best possible straining device for their specific applications.
By Steve Hendricks. Read full article on Titan's Blog.
---
Gauge Taps: A Great Option for Strainers Today!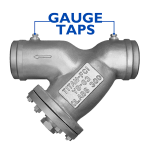 Gauge taps on strainers have started to become a standard offering with some "pipeline strainer" manufacturers. Strainers, with some end use customers, have been seen as optional in many applications. The reality is that using a strainer should be seen as a necessity, as well as a good "standard piping practice" in almost all piping systems. A strainer helps keep the flow media clean and can protect valuable equipment as well as other processes in a plant.
By Steve Hendricks. Read full article on Titan's Blog.
---
What are Key Factors in Choosing a Strainer Manufacturer?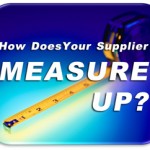 One of the most common questions that seems to be asked in the area of flow control and strainers is "How do I select the correct strainer and a straining element"?  And granted, this is a very important question.  There may be yet another question that is a critical aspect of that overall process, and that is.. "How do I best choose the correct Strainer Manufacturer?"In general, we all tend to be drawn to names that we have heard and names that co-workers are familiar with.  Word of mouth has always proven to be a good way to learn about various suppliers and their overall capabilities.
By Steve Hendricks. Read full article on Titan's Blog